Details became known of the terrible accident involving a taxi in the city center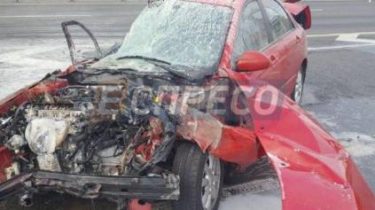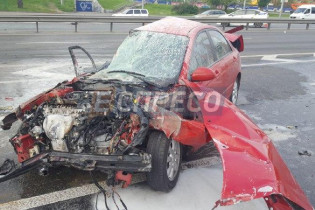 The police announced the details of a terrible accident involving a taxi on Victory Avenue in Kiev.
This was announced by the head of Department of communication of the Metropolitan police Oksana Blischik in Facebook.
The accident occurred on Victory Avenue at about 5:40.
According to preliminary information, the driver of the car "KIA Cherat", moving at high speed in the direction of Shulyavka, has not coped with management. It skidded and the car hit into the support.
The driver was a resident of Kiev, born in 1994, from injuries he died on the spot.
The taxi passenger was a foreigner at the age of 35-40 years, he was hospitalized with a injury and traumatic amputation of the right hand. The man was taken in serious condition to the Kyiv city clinical hospital №17.
Now on a place of accident are outfits patrol police and staff of the investigation Department of the Metropolitan police.
Comments
comments