Gerashchenko has called the possible cause of Russian reports about the "death" of Panov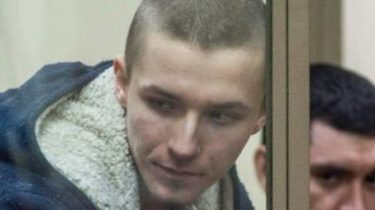 The Russian media could disseminate information about the alleged death of Arthur Panov Ukrainian in Rostov prison to ensure that the trial was held "in silence."
This was stated by first Deputy Chairman of the Verkhovna Rada Iryna Gerashchenko in Facebook.
"Today in the Russian media appeared despicable, insomnia fake news, which seems to be Arthur died in prison. Why disgusting Russian propagandists do? It is possible to tickle the nerves of Ukrainian diplomats, the family of the unfortunate hostages, and possibly to ensure that prisoners are not brought to judgment, and "courts" that it took place in silence, without unnecessary witnesses, even without themselves innocent and unfairly accused, but only with the participation of Prosecutor and judge," she said.
Gerashchenko added that the "court" in the case of Panova will be the Ukrainian Consul, but it is important that there were European diplomats.
See also:
Mother "Crimean saboteur" Panova for the first time in 8 months saw the son
We will remind, the Russian edition of "Fontanka" recently reported that in Rostov the detention center due to heart failure died a citizen of Ukraine, Arthur gentry, which the Russian authorities accused in the preparation of a terrorist act in Russia.
Comments
comments