In Transcarpathia, the son of the former Chairman of the RGA tried to take out abroad 400 thousand dollars cash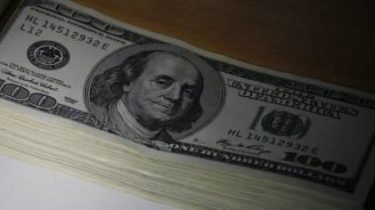 In Transcarpathia, the son of the former Chairman of the RGA was trying to smuggle abroad 400 thousand dollars in cash.
About this informed the head of Zakarpatska regional state administration Gennady Moskal Facebооk.
According to him, yesterday, may 1, in the evening, the Romanian border police detained two citizens of Ukraine. They were residents of Tyachiv district of Transcarpathia.
In particular, 24-year-old Michael Yovdy and his wife 23 – year-old Elena Yovdy. Both crossed the Ukrainian-Romanian border on the Maserati in the international checkpoint "Solotvyno – sighet Marmatiei".
During a car inspection of the Romanian police found 400 thousand dollars hidden under the spare wheel.
Money, contrary to the customs laws, have not been declared or when leaving from Ukraine or at the entrance to Romania.
"24-year-old Michael Yovdy is the son of Basil Jowdy, the leader of the party "United center" in Tyachiv district, the former repeated of the Chairman of the Tyachiv district state administration. By the way, the Maserati was purchased at a time when V. Yovdy led Tyachiv district. Where the former civil servant and his family so much money, let people guess," – wrote Moskal.
According to him, undeclared 400 thousand dollars are likely to be confiscated to the state budget of Romania.
Moskal has already instructed the Prosecutor's office and SBU to check the illegal transportation of money across the Ukrainian customs and to bring the perpetrators to justice.
See also:
In Kiev Sbushniki on a bribe of half a million hryvnias detained the official of the state border service
Recall that the GPU, the security Service jointly with the Departments of protection of the economy were detained on bribery in $ 120 thousand head of one of departments of the structural unit of the National police. Pechersky district court. Kyiv, April 13 a policeman was remanded in detention with possibility of bail in the amount of UAH 1 million, and his accomplice – a similar measure.
Comments
comments