Confiscated from the "family" Yanukovych's money came to the state budget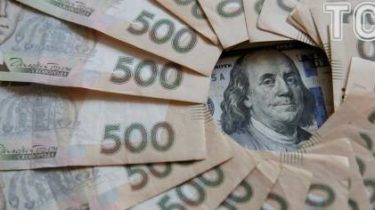 Today, may 3, the state budget received the last tranche of funds, confiscated in the accounts of the "family" of Yanukovych. Last week it was reported nearly 1.5 billion USD (40 billion).
Of these confiscated funds directly to the accounts of the State Treasury received $ 1.1 billion. Another 199 million dollars confiscated securities. Therefore, this amount will reduce the internal debt of Ukraine. About it reports a press-service of the President of Ukraine. The head of state Petro Poroshenko discussed the issue of confiscation of assets and their further use by Finance Minister Alexander Danyluk and head of the national Bank Valeria Gontareva.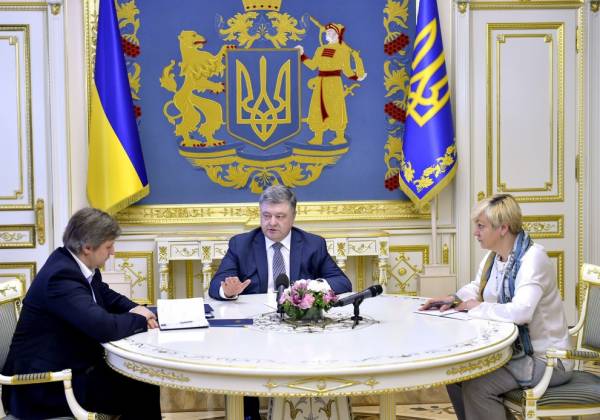 The website of the President of Ukraine
Alexander Danilyuk, Petro Poroshenko, Valeria Gontareva
"As of now no complaints of the decision (on confiscation of money) has been received. And the so-called owners, who showed their displeasure with the money never came," – said Poroshenko.
Confiscated funds will be directed to the needs of the army, social programs, and part will be added to the international reserves of the NBU, which will increase to 18.4 billion dollars.
"It's not just increases the possibilities of the state budget and the Ukrainian state to restore fairness and investing these funds into the Ukrainian army to strengthen the defense capability of our state and the restoration of social justice, directing these funds to protect the most vulnerable segments of the population. And these funds also will be deposited in the reserves of the state," said Poroshenko.
The government hopes that this money will help stabilize the hryvnia, and also will promote attraction of investments into the Ukrainian economy.
Poroshenko promised that there will be more lawsuits on the confiscation of assets of the "family" of Yanukovych.
Comments
comments