Death from drugs, armed clashes and "crossbow": the mercenaries in Donbas have spent may holidays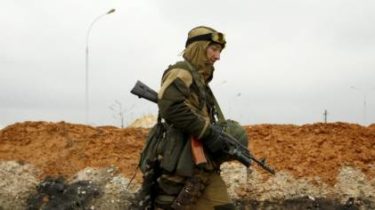 During the may holidays, at least two of the Russian military have died because of alcohol and drugs, two more were injured.
This was reported in the Directorate of intelligence of the Ministry of defense of Ukraine.
"On may 2 in one of the regiments 1 AK drunken soldiers to clarify the relationship used firearms, resulting in one of them was killed, another was wounded", – stated in the message.
According to scouts, one soldier was dead due to an overdose of narcotic substances.
"Another one, returning from leave in a state of strong alcoholic intoxication, has made a "bow" up due to reluctance to return to the unit," – said the Agency.
In addition, on may 1, drunken soldiers grenade exploded in the apartment of a multistory building.
Recall, Russian border guards hiding mercenaries in the Donbas to allow Russia the bodies of their dead citizens. In Gur said that the Russian guards under false pretenses were detained cargo with the body of "soldier" 4 separate motorized rifle brigade (Alchevsk) 2 AK armed forces.
Comments
comments