Gazprom and European companies will allocate credit for the construction of a gas pipeline bypassing Ukraine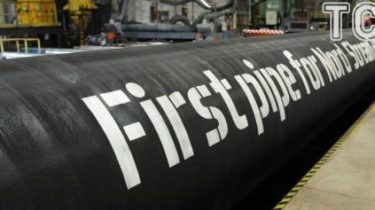 The construction of the pipeline "Nord stream-2" with Russia to Europe bypassing Ukraine, Gazprom and its European partners will provide a bridge loan (short-term, three years) for a total of 6.65 billion euros. The implementation of the project will take the company 2 the Nord Stream AG.
The agreement was signed on April 30. This was reported in "Gazprom", says RBC. The term of lending – up to the end of 2019. The rate will be 6%, the agent for the loan – Glas Trust Corporation Ltd. This intermediate credit it will be granted before 2 Nord Stream AG will be able to attract project financing.
2 Nord Stream AG is planning to build a pipeline with a length of 1.2 thousand km under the Baltic sea to the German city Greifswald to minimize gas flow through Ukraine. The route will pass along the pipeline "Nord stream". Overall, the project is estimated at 9.5 billion euros.
At the end of April "Gazprom" has agreed on a funding scheme with European companies-the project participants: Shell, Uniper, Wintershall, OMV and Engie. Five European companies will provide long-term financing in the amount of 50% of the total cost of the project, or 4.75 billion euros.
Initially it was assumed that the partners, together with Gazprom will become shareholders of the project company Nord Stream AG 2, and the bulk of the funding (70%) will give banks. But in July 2016, the Polish Antimonopoly regulator has not allowed Western companies to enter the project and financing plan had to be changed.
Earlier in Lithuania called inappropriate construction of Russian gas pipeline "Nord stream-2".
Comments
comments