In Kiev unknown "mined" the court of Appeal, disrupting the meeting in case of Fractures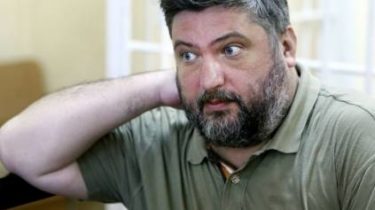 In Kiev unknown reported a bomb threat at the court of Appeal, where the meeting was to consider the appeal regarding the measure of restraint ex-to the head of Supervisory Board of "Odessa port plant" Sergey Fracture, which appears in the case of ex-Deputy Nikolay Martynenko.
This was stated by the court guards, writes UNIAN.
"Request to all to leave the court building in connection with the message on mining," – said the speaker in the court of Appeal.
After that visitors and court employees left the building.
It is unknown when the transferred session on the case of Fractures, however, noted that today the work of the court abolished.
Recall that the second defendant in the case against ex-Deputy Nikolay Martynenko damage SE "Eastern mining and processing plant", first Deputy Chairman of the Board NAK "Naftogaz of Ukraine" Sergey Fracture was detained in the night of April 21.
The detainee, like Martynenko, is suspected of creating a criminal organisation and embezzlement of property by abuse of official position.
According to investigators, the Fracture was the coordinator between the intermediary company and the state enterprise "Eastern mining-processing combine". The transaction between the intermediary and the state enterprise last was the damage for the sum more than 17 million dollars.
Besides, the Fracture appeared in the case concerning the application of the loss of PJSC "Odessa port plant".
April 22, the court released the head of the Supervisory Board of "Odessa port plant" Sergey Fracture on bail of people's deputies.
Comments
comments