Media associated with Turchynov Lukyanchuk exchangers, co-owner of which is a 23-year-old model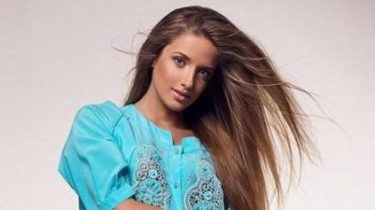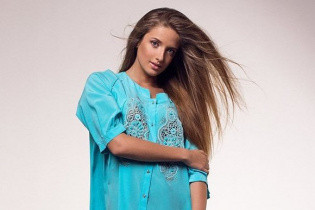 A large network of exchangers, recorded close to the people's Deputy "popular front" Ruslan Lukyanchuk and NSDC Secretary Oleksandr Turchynov to the people, avoids tax reporting.
This is stated in the plot of "Our money with Denys Bigus".
Reporters noted that the exchange of financial companies "absolute Finance" and "Tycoon", contrary to the requirements of the legislation carry out the currency exchange without cash registers and tax reporting to DFS. According to official data of the National Bank, the company "Magnat", "absolute" and one "Octave", own more than 1200 exchange offices of the three and a half thousand legal exchange of Ukraine.
See also:
The beaches of Miami and fashion parties. That post in Instagram daughter's ex-chief of police
Both companies are registered for teacher of Economics and geography at the Kiev school №304 Oksana Brody. Among the founders – 23-year-old daughter of a teacher, the model – Ilona Brody and 74-year-old father Gregory Pronko.
Brody-senior for a long time was the assistant Deputy Ruslan Lukyanchuk. Brody's daughter allegedly made in the company's authorized capital UAH 25 million and, in addition, in the apartment of the wife of the MP Lukyanchuk. He stated that he did not know who Ilona Brody.
Her mother, in turn, told reporters: "you never know where someone spelled out".
In the elite capital house, where the wife of the people's choice has two apartments cost about 500 thousand dollars, which is also located the offices of Brody. Is there another firm, "Top Style" in which the wife worked Lukyanchuk.
According to journalists, the office of the company Brody has received from mother-in-law of the head of the national security Council Alexander Turchinov – Tamara Beliy. Also here prescribed another foreign exchange company "Oktava" Finance – companies with identical Brody web site and thus a chief accountant. It is reported that the Director of "Octave Finans" is the head of another company of the exchange business, was at the family office Turchinov-Blib – on Turovskaya street.
According to "Our money", the wife Lukyanchuk Miroslav is a business partner of the mother Turchynov Valentina, his wife Anna Turchinova and Tiffany NSDC Secretary Tamara Beliy at LLC "Institute of Economics and law".
As previously reported, the journalists tracked down in Siberians photo with prestigious resorts in France, USA and the Maldives, which fast children of the head of Zaporizhzhya regional state administration Constantine Bryl.
The origin of the state itself Bryl explains that in the late 90's he worked in Germany and were paid in foreign currency.
"I received a salary as an officer of the Western group of forces. I received about fifteen hundred marks a month," he said.
Comments
comments