TSN crew came under fire near Marinka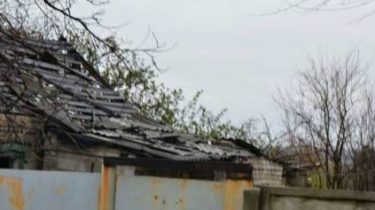 One Ukrainian soldier was killed and seven wounded. On the Eastern front, according to the headquarters ATO, fighters 60 times during the last night opened fire towards Ukrainian positions. The film crew of TSN also came under fire. Evgeny Nazarenko and cameraman Pavlo Myasnov was on the positions of our troops in Marinka, it is 30 kilometers from the occupied Donetsk.
The war in Marinka starts scheduled after six in the evening. The first major sighting the insurgents are doing before dark. In the course are machine guns and grenade launchers. By nightfall the militants opened fire from all guns.
See also:
Avdiyivka due to shelling killed Ukrainian military – headquarters ATO
Ukrainian defenders are doing, it should: adhere to the regime of silence. Militants intensify fire.
"Such actions they simply lure, you want to see where our firing position, behind the team, even if we open fire in response, then replacement or temporary position, not to open basic position", – says the fighter.
Ukrainian defenders to the provocation of the militants did not budge. After several hours of heavy fire, the militants – died. Until the next time.
Comments
comments