In the Council of Europe has adopted a unique integrated solution for Crimea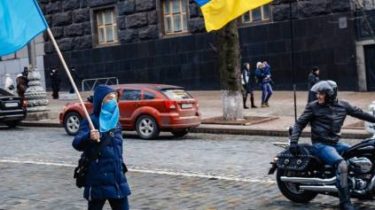 The Committee of Ministers of the Council of Europe first adopted a comprehensive decision on Crimea.
About this on Twitter said the Minister of foreign Affairs of Ukraine Pavlo Klimkin.
According to him, the Committee of Ministers called to cancel the decision to ban the Mejlis and banning the leaders of the Majlis of the entrance to the Crimea. "Another lever of pressure on Russia!", the Minister noted.
In addition, the Committee invites the Council of Europe Commissioner for human rights to consider adopting measures in assessing the situation with human rights in the occupied Peninsula.
The Committee of Ministers also called for full implementation of the Resolution of the UN General Assembly on Crimea. The Council of Europe attaches to the implementation of the resolution.
The President of Ukraine Petro Poroshenko called the decision of the Committee of Ministers "unique".
"Congratulations on a unique and complete solution of the Committee of Ministers of the Council of Europe on the situation in the Crimea! Confirmation of inevitability of responsibility of Russia", – wrote Poroshenko on Twitter.
See also:
The military Prosecutor's office began to investigate allegations Muzhenko on the abolition of the de-occupation of Crimea
The Verkhovna Rada officially declared on 20 February 2014 the beginning of the annexation of the Crimea.
March 16, 2014 on the territory of Crimea and Sevastopol was the so-called referendum on the status of the Peninsulaby results of which Russia included the Crimea in its composition. Neither Ukraine nor the European Union nor the United States did not recognize the vote and believe that Russia illegally annexed the Crimea.
Justice Minister Pavel Petrenko said that Ukraine has collected enough evidence to support the planned preparation of Russia for the annexation of the Crimea in 2013.
Comments
comments