Interpol stopped search of Andriy Klyuyev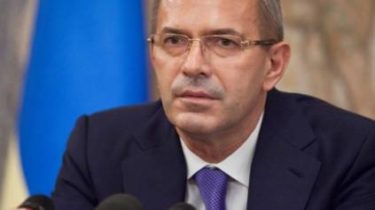 Interpol has stopped the investigation of former Secretary of the national security Council and the head of Administration of President Yanukovych Andriy Klyuyev.
About it reports "Ukrainian truth" with reference to the representative of the National police of Ukraine Yaroslav was Trakalo.
The decision adopted by the Commission for control over files Interpol at the 99th session.
According to the representative of Ukraine, the Ukrainian Bureau of Interpol gave a copy of the decision of the General Prosecutor's office of Ukraine as a body of pre-judicial investigation.
See also:
The court for the estate Klyuev inhibited lawyers and lack of evidence
28 Feb 2014 the loan was wanted. The SBU established that Klyuyev is on the territory of Russia. In turn, the investigating judge decided that given in the petition and the arguments of the prosecution to call the accused to the investigator by sending him mail messages during pre-trial investigation is not confirmed at the hearing appropriate evidence.
The court also decided that information about Klyuev's stay on the territory of the Russian Federation is a guess and not confirmed documentary. In this regard, the court returned the motion to the Prosecutor General's office as that goes against the norms of the Criminal procedure code.
We will remind, on June 21, the GPU was informed that on June 1 with the aim of establishing the whereabouts of the suspect Andriy Klyuyev, the judge of Pechersky district court of Kiev granted permission for a search in a residential house, which according to registration service belongs to him and is located in the village Kozin. Then the operative group consisting of employees of the Prosecutor General, National police of Ukraine arrived at the address for investigation.
In November 2015, the HCP said that the immediate decision on the dispersal of Euromaidan students took Viktor Yanukovych, who instructed Vitaly Zakharchenko and Andriy Klyuyev. As noted then, Gorbatyuk, each of them entrusted the implementation of this plan to the then Deputy Secretary of SNBO Vladimir Sivkovich, the head of the Kyiv police Valeriy Koryak and head of the Kyiv city state administration Alexander Popov.
Comments
comments