The U.S. Congress has approved the budget, which provides $ 560 million for assistance to Ukraine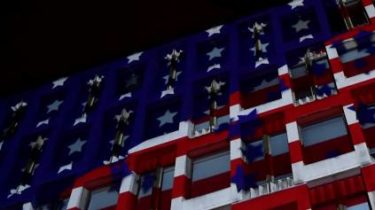 The house of representatives followed the U.S. Senate supported the bill on the budget for the 2017 fiscal year, which ends September 30.
This is reported by Radio Liberty, UKRINFORM reports.
In the House of representatives the bill was supported by 309 congressmen against him were 118 American legislators. In the Senate for the draft budget voted by 79 senators, 18 were against it.
The budget volume of $ 1.2 trillion provides for an increase in military spending at 19.9 billion dollars, compared to fiscal year 2016. But it's still less than proposed by President Donald trump.
The bill does not provide for the allocation of money for the construction of the wall on the border with Mexico. $ 1.5 billion that was transferred to this project will go to technology development and repair of the existing fence on the border and are only half the amount offered trump.
See also:
"Christmas gift" from the US: Obama signed the allocation of $ 350 million for Ukrainian army
The Ukrainian Embassy in the US stated that the document provides for 560 million dollars in aid to Ukraine. in Particular, for military and security assistance to Ukraine until the end of the fiscal year (until October 1) allocate not less than 238 million dollars.
It is anticipated that trump will sign the document quickly, because Friday ends the term permitted government funding, after which may come the government "shutdown".
Comments
comments