Normandy format "on a break" – Gerashchenko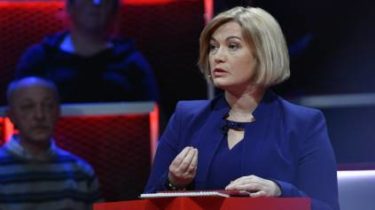 The channel format is actually put on pause due to elections in France and Germany. This opinion was expressed by the MP and the representative of Ukraine in the humanitarian sub-group on Donbass Irina Gerashchenko.
According to her, in France and Germany now there are more pressing domestic issues and they are not to conflict in Eastern Ukraine.
See also:
Macron will be the Junior partner to Merkel in the "channel format" – the expert
"Germany is entering a period of elections which will be held in September. In France in the coming months will only be formed a new Cabinet of the newly elected President and they will have no foreign policy, at least not to the Donbass. In the United States as still forming structures that are responsible for certain directions of foreign policy. Putin is uses, so the "Normandy format", in fact, put on a pause, and this directly affects the Minsk format, derived from the Norman" – wrote the MP.
Gerashchenko added that the fact the questions which the Ukrainian side is trying to raise in Minsk are blocked.
Recall President of Ukraine Petro Poroshenko, German Chancellor Angela Merkel, French President Francois Hollande and Russian President Vladimir Putin discussed by telephone the situation in the Donbass in the night of April 18.
A telephone conversation is that the usual channel four was not only a cease-fire. Discussed the issue of prisoners – exchange "all for all". Conversation leaders "Channel four" could be the last in this format, because Francois Hollande has not put forward his candidacy for presidential elections.
Comments
comments