"Tradepalm should not rejoice". Lutsenko promised to solve the problem with the removal from search of Yanukovych and Co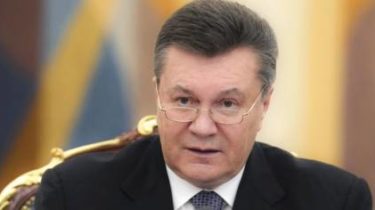 Prosecutor General Yury Lutsenko promised to solve the problem with the removal of the Interpol's wanted list ex-the President Victor Yanukovych, people's Deputy Oleksandr Onishchenko and Andriy Klyuyev.
About this he wrote in Facebook.
"Supporters of Yanukovych and tradepalm should not rejoice in the decision of Interpol on removal from the wanted list Yanukovych, Onishchenko, Klyuyev. And the problem we solve", – said the Prosecutor General.
According to Lutsenko, the GPU can also convince the court to take a decision in accordance with the requirements of the new leadership of Interpol.
"Or get the court verdict and declare a VIP fugitives wanted for punishment. The result is persistent optimists. The pessimists are only observers," he added.
See also:
The GPU found an explanation of why the Interpol "mass" was removed from the wanted list Yanukovych and Co.
We will remind, on Wednesday, may 3, the Commission for control over files Interpol has stopped the investigation deprived the title of President of Ukraine Viktor Yanukovych and his son Oleksandr.
In addition to Yanukovych, Interpol removed from the investigation of two officials of his regime – the former head of the presidential Administration and former Secretary of the NSDC Andriy Klyuyev and eks-Minister of energy and coal industry Eduard Stavitsky.
Also Interpol refused to declare in search of scandalous people's Deputy Oleksandr Onishchenko, who in Ukraine is accused of causing state losses in the amount of UAH 3 bln. The Ukrainian Bureau of the Interpol has given this information to the NEB.
The GPU was assured that the decision of Interpol will be appealed, and Ukrainian legislation may make a difference. He stressed that the withdrawal from the international search Yanukovych was not due to shortcomings of the investigation or the violations by the investigative authorities.
Comments
comments