In KCSA told how many millions of Kiev allocated for Eurovision-2017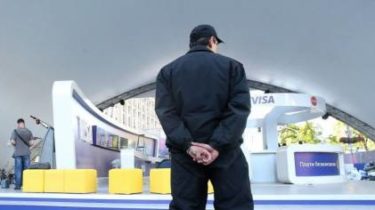 From the city budget of Kyiv was allocated about 18 million hryvnias for cultural and artistic events during the song contest "Eurovision-2017".
On Friday, may 5, at a press conference at UKRINFORM by the Deputy Chairman of the KSCA Anna Starostenko.
"We tried to make Kiev during the Eurovision song contest once again confirmed its status as the European capital, first and foremost, a European cultural capital. We have allocated from city budget of about 18 million to conduct cultural and artistic activities, invited the best representatives of the public sector in order to help us to organize the work", – said Starostenko.
See also:
Dzhedzhula-organizer and seven star presenters: what will happen during the opening ceremony of "Eurovision-2017"
She also noted that additional funds were allocated for training of volunteers. According to her, the capital has recruited 250 volunteers to strengthen the volunteer team to NSTU.
"From 1 to 14 may Kiev simply pulsates with art. Every day in different forms, in different locations and we did it consciously, because we understand that art is an international language understood by everyone", she said.
Recall that in this year, thanks to the victory of the singer Jamala on "Eurovision 2016", the international song contest "Eurovision-2017" takes place in Kiev.
TSN.ia have prepared for you a selection of what you need to know about the musical superiority in the capital of Ukraine. Read more at the link.
Comments
comments