MEPs called on Poroshenko to cancel the e-Declaration for social activists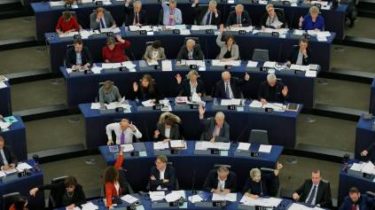 20 members of the European Parliament and members of the informal group "Friends of European Ukraine" urge the Ukrainian authorities to cancel the electronic Declaration for social activistswho are engaged in anti-corruption.
This is stated in a letter may 4 to the President of Ukraine Petro Poroshenko, Prime Minister Volodymyr Groysman and speaker of the Parliament Andrei Parubiy, the text of which is available to the information Centre of human rights.
See also:
Scandalous electronic Declaration: in the system of registered "James bond"
MEPs surprised the legislative amendments approved via the e-Declaration to anti-corruption activists.
"We are convinced that these innovations, which are now vested in the representatives of non-governmental organizations dealing with combating corruption, with the requirement to publish declarations of their income is unnecessary, unprecedented and discriminatory move," says the letter.
In their opinion, it is "a manifestation of pressure on public activists who tirelessly carry out extremely valuable work in exposing and reporting acts of corruption in Ukraine".
MEPs call for the immediate review of the legislative changes regarding e-Declaration and to witness the efforts of the Ukrainian authorities in the fight against corruption are "sincere and serious".
Among the signers of the letter – Petrus, Austrevicius, Rebecca harms, Anna Fotyga, Paul Freedom and other MPs.
Comments
comments