Turchynov denies any connection with the exchange and is preparing to sue journalists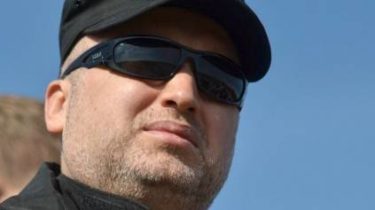 Secretary of the national security Council and defense of Ukraine Oleksandr Turchynov denies the communication with a large network of exchangers that avoid tax reporting.
This is stated in the statement of the press service of the NSDC, reports the Economic truth.
The Agency assure that Oleksandr Turchynov, as a government official, never engaged in any business. And his family and businesses they own, have nothing to do with the exchange of currencies.
The press service called "unfounded defamation and the compromising of the NSDC Secretary of Ukraine," Turchynov charges in doing business in the field of currency exchange.
It is also noted that Oleksandr Turchynov is preparing to sue the authors of the plot, which the Secretary of the NSDC and approximate to it the people's Deputy Ruslan Lukyanchuk named involved in the network of heat exchangers.
Comments
comments