Nearest to the venue of the Eurovision song contest station "left Bank" has opened after repair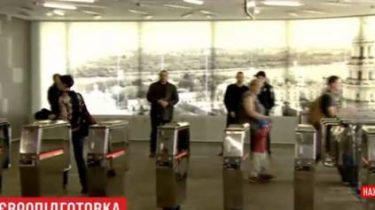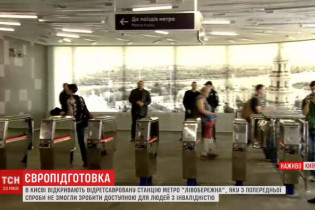 At the metro station "left Bank", near the venue of Eurovision, activists and officials check the quality of repair, according to TSN.12:00.
The first attempt to do so failed. Because of Kiev, in particular, was outraged by limited access to stations for people in wheelchairs. After the scandal all the requirements the authorities have promised to consider.
Now they have installed lifts for people in wheelchairs, widened the passages, struck a haptic belt for the blind. Lifts has been checked by people in wheelchairs and assured that they are convenient to use.
We also installed a lot of signs are duplicated in English, and new turnstiles. Mayor Vitaly Klitschko inspected the two parts of the station.
Despite the fact that the station is open, the preparatory work is still underway. In particular haven't removed the tape on the columns novogalenovy tile – say waiting for the glue has well seized, after column clean from unnecessary.

Dnia
Comments
comments