The militants have used is "stuffed" for reconnaissance Marines firing points near Mariupol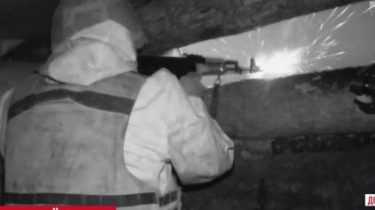 "Black berets" continue to protect the southern part of the front of the ATO in the East of Mariupol. Fighters can't do anything with the military, so are trying a trick to find out their firing positions to cover the Ukrainian artillery, according to a story TSN.19:30.
Terrorists arranged a field base on a Scythian Kurgan in the Azov steppes. To figure out where Ukrainian soldiers are located, involve growth target – a kind of "stuffed". "Red herring: raised target. If the optics are bad – there, we saw a movement, it seems that the enemy got up. And in fact, is a distraction," said marine with the call sign "Staff".
Comments
comments