The sharp drop in oil prices continues in the US increases production growth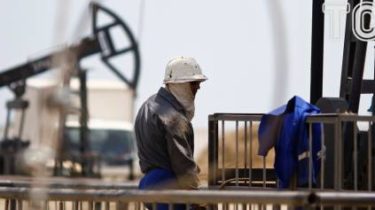 Oil prices continue to decline today, may 5, after the collapse of the eve to the lowest levels since November 29, 2016, the day preceding the conclusion of the OPEC agreement on production cuts, Interfax reported with reference to MarketWatch.
It is noted that the fall in oil prices contribute to expectations of increased production in Libya and continued strong growth of oil production in the United States.
See also:
No exception: the United States will not lift sanctions against Rosneft for project Exxon Mobil
The cost of July futures for Brent crude on London's ICE Futures exchange fell $ 1.25 (2,58%) – to $ 47,13 per barrel. By the close of market on Thursday futures fell in price by $ 2,41 (4,75%) to $ 48,38 per barrel. Futures price for WTI crude oil for June on the electronic trading on the new York Mercantile exchange (NYMEX) decreased by this time $ 1,33 (2,92%) to $ 44,19 per barrel. The contract fell $ 2,3 (4,81%) to $ 45,52 per barrel at the end of the previous session.
On the eve it became known about the achievement of significant progress in negotiations to resolve the Libyan conflict, because of which oil production at the largest oil field in the country is conducted intermittently. Meanwhile, US data continue to indicate the persistence of high oil reserves and production growth.
Countries oil producers will hold a regular meeting on may 25 to decide whether to renew the agreement on production cuts. The results of the meeting remain open to question, since the rejection of further decline in oil production of at least one of the OPEC countries will bring to naught all previous efforts, prompting a rapid return of the States of the cartel to the position giving priority to increasing their market share, experts say.
Earlier, the world Bank announced its forecast that oil will rise in price on the world market. In 2018 the average price of a barrel will be $ 60 USA.
Comments
comments