In the Cabinet for three months, rented an electric car at almost 150 thousand UAH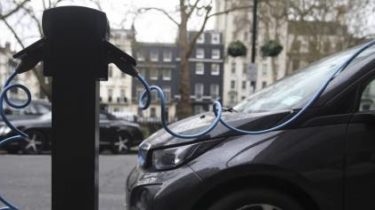 Car company of economic-financial Department of Secretariat of Cabinet of Ministers rented for three months, two electric car Nissan LEAF for 148 410 UAH.
This information is specified in the relevant contract of the company with LLC "Kar rental-Ukraine" of 5 may, published in the public procurement system ProZorro.
In particular, the rented electric car Nissan LEAF 2013 release and the estimated value 236,8 thousand hryvnia, and the electric car Nissan LEAF 2014 release and the estimated value 249,3 thousand hryvnia.
See also:
Car for 2 million, holiday in the UAE and cash in the yen: the most interesting in the declarations of the Ministers of the Cabinet
According to the agreement, the rent for the use of one car per day is 824 hryvnia 50 cents, two — 1 649 UAH, and the total amount of the contract is UAH 148 410.
Under the terms of the agreement, the vehicles must be used for transport services (passengers and mail) and special services.
The lessee may use vehicles on the territory of Ukraine, except Russia annexed the Crimea and uncontrolled territories of Donbass.
OOO "car rental-Ukraine" was founded in January 2012 and is registered at the address of residence of the founder Victor Marusya (Kyiv, Pecherskiy district, alley Museum, 2A, flat 1).
In the previous tender automobile of the Cabinet Secretariat for the rental of 2 electric vehicle tender Committee 31 March 2017 declined the offer of LLC "Kar rental Ukraine" due to the inconsistency of his proposals to the bid documentation.
Recall President of Ukraine Petro Poroshenko has signed the law on ratification of the agreement with the European investment Bank, which provides for the acquisition of buses, trolleybuses, trams, subway cars, the construction and reconstruction of tram and trolleybus lines, depots, introduction of information systems, in particular the creation of automated fare collection at the expense of 200 million euros of loan funds.
Comments
comments