The FSB commented on the incident with Ukrainian boat in the Black sea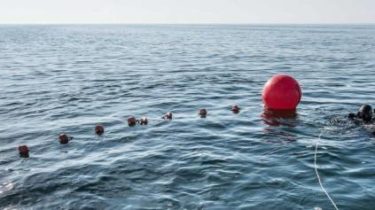 Russian patrol boat approached the Ukrainian rescue boat in the Black sea due to the fact that his crew led photo and video of Russian courts.
This was stated by the press service of border Department of the FSB of Russia in the Crimea, reports the Newspaper.ru.
Russian border guards said that the incident occurred on April 23. Captains technical ships "Amur" and "Pechora" of the FSB announced that the "border of the Russian Federation" approached the Ukrainian boat, which is being shot. This district was nominated by the Russian patrol boat.
The commander of the border guard boat went on the air and said Ukrainian sailors that further movement of the specified course and speed will lead to the violation of "the Russian border". In response, the Ukrainian captain of the boat said that is in the waters of Ukraine and violated the border of Russia. He also said that leaving the course to the port of Skadovsk.
See also:
Russian intelligence ship went to the bottom of the Black sea – defense Ministry
The FSB claim that the action of forced stop and the use of weapons by the Russian border patrol boat is not carried out.
We will remind, the Ministry of infrastructure of Ukraine reported that in the Black sea Russian ship tried to seize a Ukrainian rescue boat. The incident took place on April 24 during regular exercises rescuers Maritime search and rescue service in the Black sea, near Skadovsk. It is reported that the Russian ship carried out attempt of capture of the Ukrainian rescue boats, but the team would not allow it.
Comments
comments