The human rights activist called the mistake the President for deprivation of nationality Borovik and Artemenko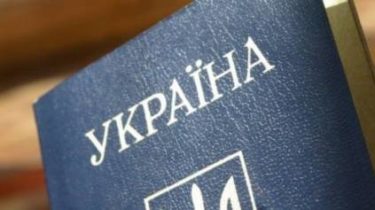 The administration of the President of Ukraine has not commented on the decree on deprivation of citizenship of the people's Deputy Andriy Artemenko and former Deputy Minister of economy Alexander Borovik. The lawyers also noted that legislation regarding citizenship in the country is confusing and contains conflicting provisions stated in the story TSN.19:30.
The Constitution on the one hand prohibits dual Gramadeto, on the other – ensures that a person cannot be deprived of the Ukrainian otherwise than voluntarily. And nationality act the opposite – to deny permits. It is this contradiction in their favor explained to the lawyers the President, the human rights activist Evgeny Zakharov. Got the same violation of the Constitution and human rights, because officially undisclosed documentsthat concern them are invalid. "In my opinion, this is a mistake of the administration Commission, respectively, to the President also. This is a very simplistic approach to dual citizenship, he is so black and white, either there or not. To do so, in my opinion, it is impossible", – said Zakharov.
The Verkhovna Rada has about two months gathering dust changes to the law on citizenship made by the President as urgent. They clarify the mechanism of deprivation of citizenship. At the next meeting, may 16, deputies at least have to deal with his colleague Artemenko, is not-a citizen of Ukraine. His former colleagues from the faction of Lyashko will require that he now took away the parliamentary mandate.
The TSN correspondent Olga Koshelenko
Comments
comments