Zakharchenko capture London and deploy tanks in Reykjavik: users ridiculed the LNP leader "DNR"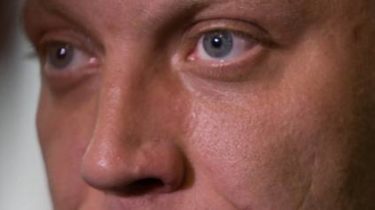 Internet users humorously responded to the statement of the head "DNR" Alexander Zakharchenko about the alleged fact that his great-grandmother was in a concentration camp "Reykjavik".
Video with the relevant excerpt of the briefing appeared in the Network.
"My great-grandmother in the 41st captured, was held in Buchenwald, Auschwitz, Reykjavik. In Reykjavik was liberated by the Americans," – said Zakharchenko.
In social networks the fighter was ridiculed for lack of knowledge of geography and history, because Reykjavik is the capital and main city of Iceland.
However, users expressed the view that Zakharchenko made a reservation and it was about a concentration camp Ravensbrook, but he was liberated by the red army.
The time of liberation the grandmother Zakharchenko. Impossible to watch without tears. Reykjavik. The second world pic.twitter.com/rPRQg57qqn
— Rig Sec (@Rigsector) may 5, 2017
The monument #Zakharchenko in #Reykjavik pic.twitter.com/bni2r2RLtJ
— Rig Sec (@Rigsector) may 5, 2017
Zakharchenko after the capture of London, will turn tanks in Reykjavik!
— Donald trump (@DonaldJTrump71) may 5, 2017
Division of the SS "Reykjavik"
— Donald trump (@DonaldJTrump71) may 5, 2017
What other concentration camps Reykjavik? pic.twitter.com/Ix7EwJyjWd
— Donald trump (@DonaldJTrump71) may 5, 2017
#Zakharchenko – the railroad: there is no money, but you hold pic.twitter.com/zZIwV7FSwX
— Necro Mancer (@666_mancer) may 5, 2017
Comments
comments