Zakharchenko said that his grandmother "was held in Reykjavik"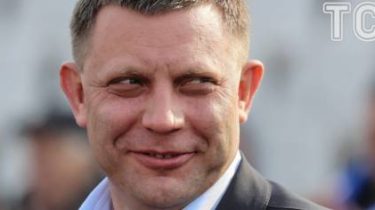 Chapter "DNR" Alexander Zakharchenko said about the great-grandmother who during the great Patriotic war he was in a concentration camp "Reykjavik".
Video excerpt of the story about the family appeared in the Network.
"My great-grandmother in the 41st captured, was held in Buchenwald, Auschwitz, Reykjavik. In Reykjavik was liberated by the Americans," – said Zakharchenko during a press briefing.
Note that the Reykjavik — the capital and main city of Iceland, with a population of over 120 thousand inhabitants, which is half the population of the entire island.
See also:
Zakharchenko offered to "reshape" the Ukraine, and predicted the bloody chaos
We will remind that earlier the Director of the communications Department of the MIA of Ukraine Artem Shevchenko have posted photos of the visit of the leader of the Donetsk terrorists Alexander Zakharchenko in a sex shop.
According to him, the image he received from the occupied Donetsk. While Shevchenko is too pick up the words about the gunman. "Remember this is exactly russomanno thing. Prepares to March on the Dnieper, Kiev and then to capture the hated Garou to the British Isles," wrote Shevchenko.
Comments
comments