Increase of pensions: Rozenko warned about the difficulties with the "pulling" of the pension reform in Parliament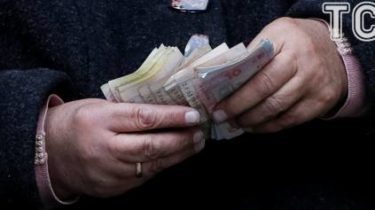 Any law on pension reform no matter how well it is written, will pass through Parliament with great difficulty.
In an interview with "Obozrevatel" said Vice Prime Minister of Ukraine Pavlo Rozenko.
See also:
Near Kiev caught the official's Pension Fund, which has awarded more than 2 million hryvnias
"If we demonstrate that the main content of pension reform is not someone to take, to limit or clip, and to improve the lives of seniors, we can under the vote to form a very broad coalition in the Parliament, and not merely the votes of the Bloc of Petro Poroshenko and "popular front". If we don't show, if the bill of the Ministry of social policy will be prepared poorly, and we are his through the PPO and "popular front" will spend. I know the situation in the faction of the BPP. It is impossible to order an MP to vote for any law that the system of coercion no faction, not the time. The only thing I can say, any law on pension reform, as good as he was not registered, will pass through Parliament with great difficulty", — said Rozenko.
According to Vice-Premier, now in the Cabinet continue difficult discussions on pension reform.
Recall, the Ukrainian government plans to present a draft pension reform to the Verkhovna Rada until may 16.
31 March, Prime Minister Vladimir Groisman said that in the case of the adoption by Parliament of draft law on pension reform until July 15, the government will be able to increase pensions from 1 October. According to officials, pension reform should include three criteria: fairness, balanced Pension Fund, and increased pensions.
Comments
comments