"Passion behind bars": a British prisoner campaigning for the resolution of sex dolls in bondage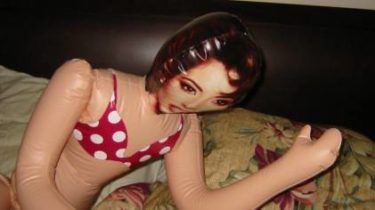 Held in prison HMP Lowdham Grange in Nottinghamshire, England, Jack Suarez campaigning for the resolution of sex dolls in places lisanna freedom to prisoners could "satisfy my passion" behind bars.
About it reports The Daily Mail.
According to Swarta, sex doll will help to improve the prisoners ' behaviour since they will help them to free up the hormone testosterone. He said that this idea will cost nothing to the government, because the prisoners themselves will pay for the dolls.
See also:
Sex blogger told about the impressions from sex with the special doll-robot
So, Suarez wrote on the website of the prison: "the Problem is that our prisons are filled with young people with high levels of testosterone, which to quench your passion, use your right hand. All the frustration of this situation is that these young men get anxious and willing to violate the order. I have a proposal that requires careful consideration. This can help to solve this problem and remove the stress from each institution in our country."
Suarez added that the idea of allowing sex dolls in prison came to him after watching a TV show about men who live with inflatable rubber dolls.
"I noticed that all of these men lived happily and bestrasova", — said the prisoner.
In addition, Suarez added that the inflation of the dolls "by hand" will help prisoners to develop their lungs.
"Prisoners could spend their free time with rubber partners might enjoy a "date" night watch TV shows together, listen to music, do things that people normally do with their partner," explained Suarez.
In the end, the prisoner is asked not to dismiss this question without abdomena. "You know it makes sense", he added.
We will remind, in Barcelona, Spain, opened a brothel in which customers are realistic dolls in real growth instead of women for $ 86 per hour.
Comments
comments