In Kiev under the open sky exhibition opened on the UPA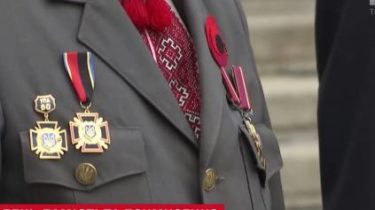 The Ukrainian insurgent army fought against the Nazis and not with them. The exhibition, which proves it, opened at the National Museum of history of Ukraine, says the story TSN.19:30.
There are more than 200 photographs, military maps and official letters. They were placed under the open sky, so everyone could look at the exhibits which gave the famous museums of Kyiv and Lviv, as well as the archive of the SBU. The exhibition will last a month.
Historians say that Soviet myths about the UPA gradually die. Army during 1943-44, clandestinely waged fierce battles with the Nazis, which killed 10 of thousands of patriots. It proves even angry dispatches of the German command. The exposition on the porch will be a month. "In the reports of the Soviet partisans often possible to see that there were fights between the UPA and the Germans. These battles were regarded by Soviet partisans, as a very interesting phenomenon. The guerrillas admitted that the rebels are fighting with the Germans. How can it be? Or go with them to cooperate, or not?" – said the candidate of historical Sciences Alexander Ishchuk.
Comments
comments