Putin has decided not to congratulate Poroshenko on his Victory Day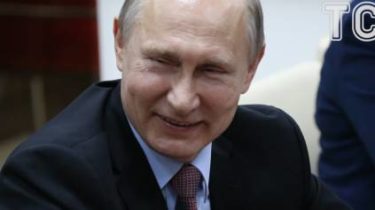 On the website of the Kremlin published congratulation of the head of the Russian Federation Vladimir Putin the leaders of several States with "the 72th anniversary of the Victory in the great Patriotic war".
See also:
The day of memory and reconciliation: the police are urging people not to use totalitarian symbols
Among others, he congratulated the "chapters" of the self-proclaimed " States of Abkhazia and South Ossetia, however, paid attention to the presidents of Ukraine and Georgia – Petro Poroshenko and Giorgi Margvelashvili – leaders, territorial integrity which violated the Russian Federation.
"Vladimir Putin congratulated leaders of Azerbaijan, Armenia, Belarus, Kazakhstan, Kyrgyzstan, Moldova, Tajikistan, Turkmenistan, Uzbekistan, Abkhazia, South Ossetia and citizens of Georgia and Ukraine with the 72-th anniversary of Victory in great Patriotic war", – stated in the message.
Recall, Ukraine in 2015 celebrates the Day of memory and reconciliation on may 8. Until recently, at the official level were observed only for the celebration of Victory Day on 9 may, however, in 2014, began when the Russian intervention, official events on the occasion of the end of world war II in Europe and the victory over Nazism took place two days — 8 and 9 may.
Comments
comments