Ukraine stands for intensification of the "channel format" – the President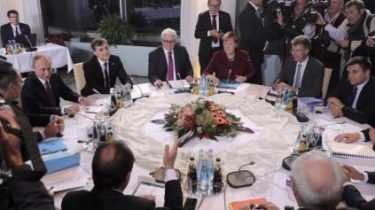 Ukraine stands for intensification of the "Normandy format" (Ukraine, France, Germany and Russia) to resolve the conflict in the Donbas.
This was stated by President of Ukraine Petro Poroshenko during participation in the action "First minute of peace", writes UKRINFORM.
"We stand for the activation of the "channel format", – he said.
Poroshenko added that a few hours ago he had discussed the issue with German Chancellor Angela Merkel, "under whose guidance democratic European Germany provides strong diplomatic support to Ukraine in our fight with the Russian aggressor."
Poroshenko also congratulated "the people of France, the peoples of the member countries of the European Union and the Ukrainian people with the victory of Pro-European forces".
"I sincerely congratulate the Emmanuel Macron, with the support of voters and convincing mandate to strengthen the European principles and values," he said.
Comments
comments