Clashes on may 9 in Kiev: how it was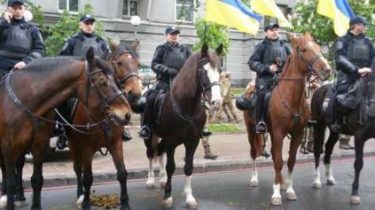 Victory day in the capital was marred by scuffles of right forces with members of the so-called "immortal regiment" – the Pro-Russian rally held in Central Kiev at the same time with Moscow. The outcomes of these events police arrested three dozen people, according to a story TSN.19:30.
At 8:00 a.m. the metro station "Arsenal" was cordoned off by police. All the passages to the street that leads to the Park of glory, was closed, the entrance is possible only through metal detectors and face-control. Eyewitnesses say that people with Patriotic symbols, camouflage and embroidered just missed. The situation escalated when a group of people, some of whom were sung Russian "Katyusha", while others chanted Patriotic slogans.
Comments
comments