Ø schizophrenia: Filatov became the head of the police in the Dnipropetrovsk region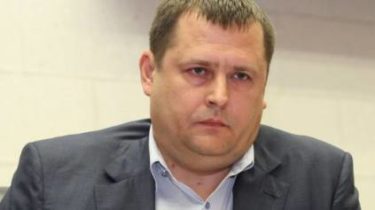 The mayor of the Dnieper Boris Filatov commented on the discussion on social networks the appointment of a new head of police in the Dnipropetrovsk region.
About this he wrote in Facebook.
"Sh – schizophrenia. Schizophrenia is when the same people demanding the return of the Dnieper Kolomoysky and Korban, to put things in order and then resent the appointment to the ATC General Gohouri who made them in order in 2014. Hey, feysbuka tribe, don't you think that you have completely degraded?", – said Filatov.
He added that Gohouri got a gin and plot. Also Filatov wished him success, they say, in 2014, too, was not easy.
See also:
The Network has identified "aunts", who on may 9 was beaten veterans of the ATO in the river
Earlier it was reported that the acting head of the police in the Dnipropetrovsk region on public safety appointed head of the patrol police of the city of Dnepr Vladimir Bogonos.
We will remind, on may 9 in the river there was a fight between "aunts" and veterans of the ATO: all this happened in front of the police. The conflict over forbidden symbols arose first with the socialists and escalated after column moved, the representatives of "Opposition bloc". Unknown sprayed tear gas. And then into the fray stepped in, accompanied by Deputy Oleksandr Vilkul we all had the same orange label on the clothing. Ukrainian activists claim that the police helped beat them together with "aunts".
After the riots, interior Minister Arsen Avakov signed a decree on dismissal from the post of head of police Department in Dnipropetrovsk region General Igor Repeshko, the chief of a municipal police Department of the Dnieper Colonel Andrew Bidylo and corresponding alternates to ensure public safety.
According to the attorney General, in the river at the district police station is 12 "aunts"who took part in the clashes with the ATO veterans during a victory Day over Nazism.
Comments
comments