Russia creates a "zone of instability" in many countries along its borders – Yelchenko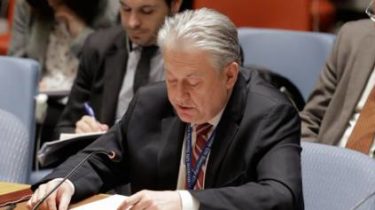 Russia more than 20 years creates a "zone of instability" in post-Soviet countries.
This was stated by the permanent representative of Ukraine to the United Nations Volodymyr Yelchenko, speaking in the security Council of the may 9, according to the UN news Center.
"Russia successfully create "controlled instability" in many countries along its borders to keep them in the orbit of Moscow and, as in the case with Ukraine, to prevent any integration with the EU," he stressed.
According to Yelchenko, from the beginning of 1990-ies Russia has adopted the so-called concept of "zone of instability around Russia's borders."
"In the former Soviet Union, on the contrary, none of the conflicts have not been resolved. In addition, there are new conflicts and new threats to regional peace," added the diplomat.
Separately, he also explained that in the former Yugoslavia the success was achieved thanks to the "decisive position of the international community and coordinated efforts, including the UN and the EU."
"In addition, although not immediately, instigators and instigators of the conflict were excluded from the decision-making process in the course of settlement," – said Yelchenko.
We will remind, earlier the Minister of foreign Affairs of Ukraine Pavel Klimkin told about the different options of resolving the situation in Donbas. The Minister hoped that the Secretary of state "will put pressure on the Russian side with the aim of implementation of the Minsk agreements.
Comments
comments