Ukrainian banks cut Deposit rates – the NBU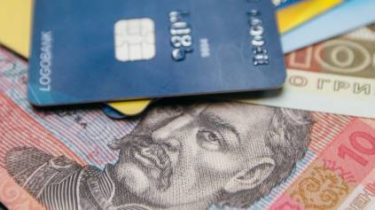 Banks ascertain the stability and reconstruction in your market, say the influx of deposits, so constantly reduce interest rates on them.
"Interest rates are down: on 12-month deposits of individuals in January-April decreased by 1.7% to 15.7% per annum in UAH and 1.0% to 4.6% per annum in U.S. dollars. Driver reduction in rates on hryvnia deposits was the interest rate policy of the state banks. The cost of dollar deposits reached historical lows. It is expected that this trend will continue, lowering the discount rate by 1% in April will contribute to this", – stated in the "Overview of the banking sector" of the NBU.
The regulator also notes the recovery of hryvnia loans.
"For the first time since the crisis revived the hryvnia loans. Excluding "PrivatBank", which is partly replaced by retail loans in the P2P segment balance sheet lending, an increase of 2.8%," – noted in the NBU.
In General, the regulator notes the positive trends observed in the banking sector and macroeconomic stability, the continuation of cleaning the banking sector from insolvent financial institutions. Such from the beginning declared insolvent six.
"As a result of concentration in the sector increased by 20 banks accounting for 90.6% of net assets sector. In General, after a two-year cleanup of the banking sector restored its reliability: the share of financial institutions, which today are at risk because of the failure of NBU requirements for assets in the sector does not exceed 1,5%", – say representatives of the NBU.
The main risk of the banking sector – low operating efficiency of state-owned banks and the low quality of their assets. To reduce these risks, it is essential to accelerate the reform of state-owned banks, I'm sure controller.
Comments
comments