A Kiev court refused to impose a lien on the property.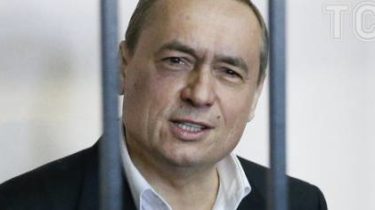 Solomensky district court of Kyiv rejected the petition of the anti-corruption Prosecutor's office to arrest the property of the scandalous ex-the people's Deputy Nikolay Martynenko.
This was stated by the lawyer of the suspect in a criminal organisation and embezzlement Peter Boyko, report "Ukrainian news".
"Arrest the court refused, however, SAP has already appealed against this decision," he said.
According to Boiko, it was a question about arrest of apartments and cars Martynenko.
We will remind, on April 26 SAP appealed the decision of the investigating judge of Solomensky court of election of a measure of restraint for former people's Deputy Nikolay Martynenko. 20 APR detectives NABOO and SAP prosecutors arrested two people — former Deputy Mykola Martynenko and his accomplice Sergei Fracture on suspicion of forming a criminal organization and of misappropriation and embezzlement of property in connection with which GP "VostGOK" damages in the amount of 17.28 million. USA.
Martynenko called the charges against him was fabricated at the direction of the Director of NABU Artem Sytnik.
On Saturday, April 22, judge Bobrovnik released from-under guards of former MP Martynenko on bail of 15 MPs and four Ministers.
We will note, earlier specialized anti-corruption Prosecutor's office was going to initiate the arrest of the entire property eks-the Deputy of the Verkhovna Rada Mykola Martynenko.
Comments
comments