Cool Kiev: why Ukrainian town is waiting for Eurovision to start tourism – The Guardian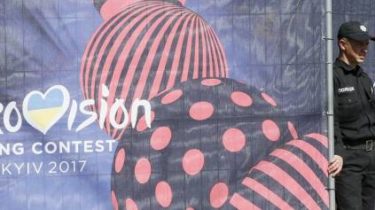 The historic capital of Ukraine may be preparing to the beginning and "zero points" Saturday "Eurovision", but if you ignore the kitsch, it develops its own unique creative atmosphere.
This writes Caroline Eden, in the article "Cool Kiev: why Ukrainian town is waiting for Eurovision to start tourism", published on the website of the newspaper The Guardian.
Kiev sparkles and shines when the spring sun reflected in the gilded domes of the churches in the Baroque style. The snow banks begin to melt; the shoulders descend and face softened. The city and its people look updated.
Perhaps the reputation of Kiev is determined by political instability (during the action of protest-the revolution on the Maidan in the winter of 2013-14), but today's guests are unlikely to see it. Instead, the city offers tourists a taste of bar life, unique and relaxed – at least this week – with a touch of the kitsch of Eurovision.
See also:
Eurovision-2017 identified the names of all the finalists
The number of visitors to Ukraine has never been huge (in 2013 came 81 000 Britons), but Kiev deserves better, and hopes that the Eurovision song contest, which takes place this week, again it will generate interest and cheap flights Ryanair from Stansted (starting in October) will attract more British tourists. But that can actually increase the number of visitors is a creative sharpness of the city: it has a lively experimental art and night life, and outsider atmosphere.
Comments
comments