"Garbage bobma" near Kiev: the gas pipeline in Tarasovskiy the landfill produces methane rapidly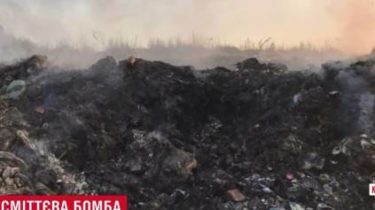 On tarasovska the landfill near Kiev in large doses start to release methane. Utilities have installed special pipes for outlet of the biological gas, however, any cigarette butt or spark can lead to trouble, because either the protection or proper for the storage of gas containers on the ground there, says the story TSN.19:30.
The landfill is located just 5 km from Kiev and occupies 30 hectares of land. The landfill officially closed last year after protests from people who complained about the trucks with the Lviv garbage. Residents of nearby villages say that only during the first days of may at the site occurred four fires. Laid pipes are pulling methane into the air. In similar circumstances a year ago, broke out of the notorious Grabovica dump near Lviv, where during the rescue operations have killed three people.
Comments
comments