Day naked gardener and the girl who's smarter than Einstein. Positive news of the week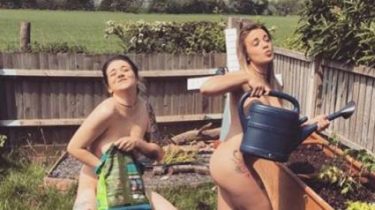 At the end of the week TSN.ia collected the news in recent days.
Over the past 7 days country reeling in anticipation of the Eurovision Grand final which will take place on may 13. In addition, nick was surprised the strongest sexual organ of China and find out which one is the mother.
WHAT YOU MOTHER
On the eve of mother's Day, which Ukrainians will celebrate this Sunday, may 14, TSN.ia has prepared a comic text.
JUMP TO 1000 MOUSETRAPS
The British Gavin Free and Daniel Graca decided to risk his health and take a new video in slow movie.
The first shot of the second jump on the trampoline with thousands of charged traps.
THE FINALS OF THE EUROVISION SONG CONTEST 2017
In Kiev died down the two finals of the Eurovision song contest. In the presentations there are 20 finalists, who will be joined by representatives of the founders and last year's winner of Eurovision – Ukraine.
And while everyone is expecting the final show on Saturday, may 13, we offer you to listen to the song of the contestant from Italy, in which users hear the name of the Ukrainian city.
A GIRL WHO IS SMARTER THAN EINSTEIN
In the UK 12-year-old girl of Indian origin, Rajauri Pavard from Cheshire beat results IQ test Hawking and Einstein. She scored 162 points on the test, which determines IQ. Note to the "geniuses" is set at 140 points. While the IQ of famous physicists albert Einstein and Stephen Hawking is valued at 160 points.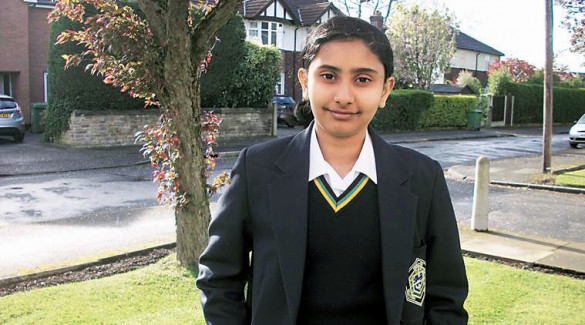 indianexpress.com
DAY NAKED GARDENER
Saturday, 6 may, the world celebrated the day of naked gardening. This is the only day in the year when there is a mass publication of user photos from the garden or field "in the buff".
MISCHIEF NORWEGIAN PRINCE
The Norwegians and millions of users around the world are shocked by the behavior of the third claimant to the throne Prince Sverre Magnus. During the celebration of the 80th birthday of the king of Norway Harald and Queen Sonja, Prince became sad and he began to dance and show a variety of gestures, who amused the audience. And the Royal family from that was a little awkward.
Comments
comments