Has died eks-the Deputy of Ukraine Oleksandr zadorozhnyi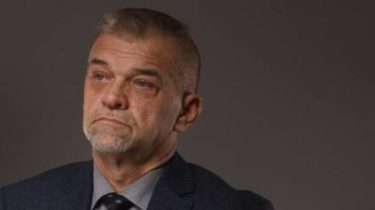 Today, may 12, and died Professor of the National University named after Taras Shevchenko Oleksandr ZADOROZHNY, a former MP and adviser to ex-Prime Minister of Ukraine Yulia Tymoshenko.
This was announced by Executive Director of the Center for public relations and political expert Yevhen mahda on his page in Facebook.
"Alexander ZADOROZHNY died… No words. No," – he wrote.
Currently, the cause of death is unknown.
In turn, people's Deputy of IV-VI convocations Vasyl Horbal also confirmed the sad news.
"Graduates KIMO: Not a bright and kind man of Alexander Zadorozhnya((", – he wrote on the page in Facebook.
Note that ZADOROZHNY was twice elected people's Deputy of Ukraine in 1998 and 2002 he Worked in the parliamentary committees on foreign Affairs and CIS relations and legal policy. In the Verkhovna Rada of the IV convocation was the permanent representative of the President Leonid Kuchma (until the election of the head of state Viktor Yushchenko).
During an MP managed to be a member of a number of factions and Deputy groups: the NDP, the Revival of regions, the Democratic Union, Unity, United Ukraine, Democracy etc. At various times carried a membership card of the democratic Union, Unity, Unified Ukraine.
From April 2004 to July 2007 he was a member of the High Council of justice. Fired by Yushchenko's decree with the formulation "for oath violation".
He then worked as Vice-rector for scientific and pedagogical work, head of international law Department of Institute of international relations at national University.T.Shevchenko.
Since February 2008 was a full-time Advisor to the Prime Minister of Ukraine Yulia Tymoshenko.
Comments
comments