Gontareva will fire when will elect his successor – Poroshenko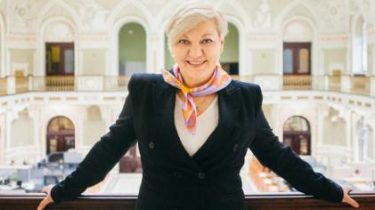 The Verkhovna Rada of Ukraine adopted the statement of the head of the NBU Valeria Gontareva's resignation. This was stated at a press conference the President of Ukraine Petro Poroshenko during a press conference.
The President stressed that dismissal of the head of the national Bank can only Verkhovna Rada vote, but this vote has not yet happened. Poroshenko noted that believes that it is appropriate to dismiss Gontareva only when will found her replacement.
"I have several candidates, but don't discuss them in Parliament, I think it is incorrect to call them," he said.
The President also thanked the head of the NBU for the work, particularly in parts cleaning and recovery of the banking system.
Note that the national Bank has already stated about the post-employment Gontareva. The head of the national Bank formally withdrew into a prolonged vacation, which is not going to return, and her duties carried out by the Deputy – Yakov Smoliy.
Comments
comments