Poroshenko about the so-called films Onishchenko: "you have Not heard and are not going to hear"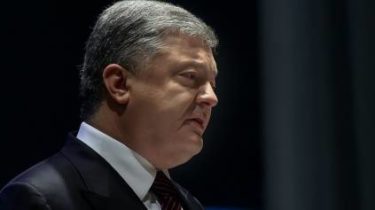 The President of Ukraine Petro Poroshenko during a press conference said that are not familiar with the alleged records of the scandalous people's Deputy of the fugitive Alexander Onishchenko.
"No, not heard and not going to hear," he answered the corresponding question of journalists.
The guarantor has given rise to the ex-MP to come to the investigating authorities, if it is, they have something to tell.
See also:
"Film Onishchenko": Granovsky and Tsygankov has denied allegations by the people's Deputy-the fugitive
"If you have something to report to mister Onishchenko, it should come with the investigative authorities to come to court to give explanations in court to defend himself. If he has something further to convey to the investigating authorities, he said, the NAB, the Prosecutor's office, the Americans, or someone drugomu – I believe this is the right way", – said Poroshenko.
He urged supporters Onishchenko to give their evidence to the investigating authorities.
"Absolutely sure, we advise his friends to come to Ukraine to testify, evidence. And thus facilitate the involvement of all responsible. Who gave who gave what gave what he asked for, the regional Council, MPs, political forces that they had voted…" – said the Ukrainian leader.
Recall that in early December 2016 the people's Deputy, the fugitive Alexander Onishchenko for the first time issued a record with "dirt", where supposedly recorded his interview with Oles Dovgy, who plays the role of mediator between Onishchenko and Ukrainian President Petro Poroshenko.
Subsequently, the people's Deputy, the fugitive declared that has transferred these records to US intelligence. However, the Administration of the President's statements regarding the "compromising" on the head of state calls such that it is not true.
Onishchenko is suspected of organizing the schemes of embezzlement of public funds amounting to about 3 billion during the extraction and sale of natural gas within the framework of agreements on joint activities with JSC "Ukrgasdobycha".
Comments
comments