Poroshenko commented on the award Korczak and problems in the work of the NAPC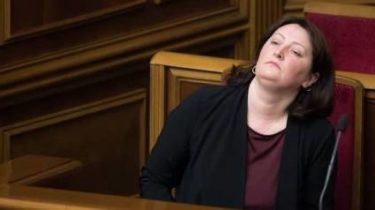 The President of Ukraine Petro Poroshenko during a press conference commented on the problems in the work of the NAPC.
"The meaning of the electronic Declaration does not award Korczak, I did not install them and not for me to take them off. It seems to me that the Verkhovna Rada is ready to vote for changes to the act. The meaning of this transparency and openness," – said Poroshenko.
According to the President, the whole country knows the state of the Ukrainian officials, and not only them. He added that this gives you the opportunity to ask them "where did you get the house, the car, through what sources did you financed", and if the officer cannot answer, it is waiting for criminal liability.
See also:
The act of his son, the worsening in ATO and ass at the Eurovision song contest: what Poroshenko said at a press conference
"From this point of view, I believe that this is an unprecedented reform, which is not in any EU country. In fact, they wonder how you managed to do it. And today it is the electronic Declaration is a tool checks all the judges that go to the Supreme court. And that electronic declarations are used in any of the appointments, including competitive commissions", – said Poroshenko.
The President also noted that this law is not perfect, including in areas that concern social activists.
"And so now during the working group, I think that within a very short time will be developed the bill, consultation with our partners and will be invited to the Verkhovna Rada. Transparency, including public organizations, and the risk to individuals is different. But as I said it would operate from 2018, now it does not affect one citizen and we will do our best to find the understanding to the law on electronic Declaration performed the function that was assigned to it" – summed Poroshenko.
We will remind, the head of the national Agency for prevention of corruption Natalia Korchak are unable to explain why in December 2016 has received 400 thousand hryvnias of a salary.
Comments
comments