France are preparing to sign the final document on bitwise Ukraine and the EU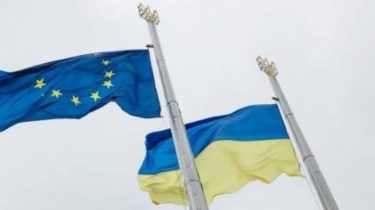 Today, may 17th, in France will sign a document abolishing visas in Europe for Ukrainians. The ceremony will be held in the European Parliament, says TSN.Sores.
According to the correspondent of "Radio Liberty" Grigory Zhigalov, a document that will cancel visas to citizens of Ukraine for travel to the EU will be signed by the President of the European Parliament Antonio Tajani and the representative of Malta, as a country presiding in the EU, approximately 15-45 Kyiv time.
In the West, waiting for the Ukrainian delegation of the highest level — to observe the signing will arrive the President Poroshenko, who also planned several meetings.
After the final signing of the document will be only published in the journal of the European Union and after 20 days of visa-free regime for Ukrainians will come into force.
See the online broadcast of the historic signing of the visa-free regime for Ukraine with the EU. Live from the European Parliament in Strasbourg, a joint project of "Radio Liberty" website Tsna. Beginning at 15:15.
Comments
comments