My poor state is much exaggerated – Kravchuk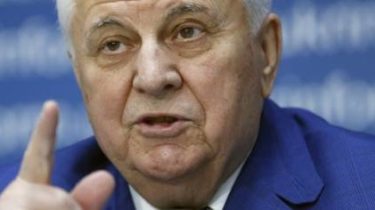 The first President of Ukraine Leonid Kravchuk denied the rumors about his poor health. However I noticed that the attention to his person makes him happy. Circulated in the media he commented on TSN over the phone.
"My poor state is much exaggerated. As expected, every spring in may I pass the General analysis. Went to Theophany – my doctor said that it is necessary to look at the heart. And I was advised that it is better to the heart Institute where the equipment are, and doctors virtuosos. They looked and found some blood vessels platelet" – said Kravchuk.
According to him, medical manipulations, which were conducted at the heart Institute, not even surgery.
"There was no operation. They are a special instrument through the artery in the hand go to the heart, removing plaque put there in the stents. Put – and all I go. No anesthesia, I've watched, seen on screens as it's all on the blood vessels happens," said the first President.
On the heart Kravchuk does not complain, and soon will be discharged from the hospital. Under observation physicians it remains that doctors have seen how the body responds to the stents. Is discharged either tonight or tomorrow morning.
"83 worked flawlessly, I had no claim to it, but now we have to hold, so to speak, a technical inspection as the car" – said the politician.
Yesterday, 16 may, the Ukrainian media reported that Leonid Kravchuk has survived a difficult heart surgery and was admitted to the hospital allegedly preinfarction condition.
Comments
comments