Russia may be preparing a breakthrough on the territory of Ukraine through "Yandex.Navigator" – NSDC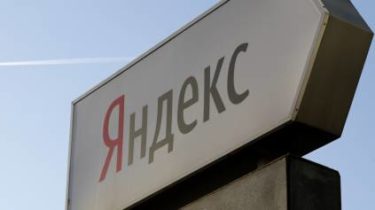 Russia can use data service "Yandex.Tube" and "Yandex.Navigator" for planning attack on Ukraine.
This was stated by the head of information security office of national security Council Valentin Petrov, reports "UKRINFORM".
"Services "Yandex", for example "Yandex.Tube", "Navigator" is also online information about the condition, capacity and load of all roads in the territory of Ukraine", – he stressed.
See also:
VK, Yandex, and hundreds of others in the "black list". Everything you need to know about new sanctions against Russia
According to Petrov, this is the best choice if you need to plan for "any offensive, breakthrough, or some other action."
"The best situation you can imagine. And agents, scouts, even satellites not needed. We all give themselves", – said the head of service on issues of information security of the national security Council.
Comments
comments