Russian cadets came to pass exams in the artillery firing outside Mariupol military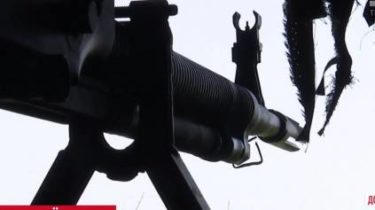 Marines in the southern sector of the front, anti-terrorist operation near Mariupol say about the appearance on the opposite side of the front of the cadets of Russian military schools. Ukrainian military suspect that the way those exams, the correspondent of TSN.
Veterans pay attention that for the second year in a row the enemy aktiviziruyutsya in may, when the time comes for summing up the academic year at universities. The aggravation of the front coincides with exams sometimes by chance – it is at this time, the scouts record increase in the number of military personnel of the Russian Federation on the occupied part of Ukraine. See the future of Russian officers and Marines on the front line say they can be found on clothing and training in behavior.
Comments
comments