The rest of the MPs: shopping Baloga, drinking Novinsky and 4 passport Fishermen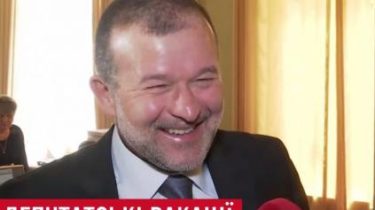 MPs almost a month free from work in the session hall, so don't hide that well rested. Elected officials often seen abroad or at the airports in the departure area for international flights, according to a story TSN.19:30.
Been outside Ukraine, – said the Deputy of the Fisherman. He says he visited Paris, then flew to the US, but returned to the final of "Eurovision". "Paris as Paris, city of love. I was there with a girl," he said. Novinsky said that "eating and drinking" on may 9, but did not specify where. Kotvitsky assured that pleasure in sports, and the cleansing of the body. But Shufrich dreamed about hunting. "Only now begins the season for Martens. You'll get the license – of course, shoot," he says.
Comments
comments