Trump caught plagiarizing speech from the movie "legally Blonde"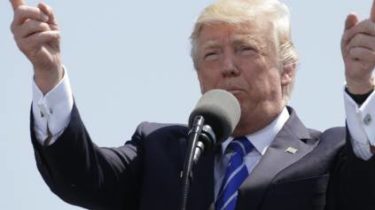 The US President Donald trump, it seems, used some lines from the speech of the main character of the movie "legally Blonde".
At least sure of that popular American TV host Jimmy Fallon.
See also:
Beautiful wife trump accused of plagiarism of a speech Michelle Obama
In his program, The Tonight Show he put together the pieces of the video performance of trump liberty University, and stills from the film "legally Blonde" when the main character of the film stands with a graduation speech.
Judging by the video of Jimmy Fallon, they said the same thing and the same words.
Earlier, a large number of users of social networks noticed that the President of the United States Donald trump in his inaugural address quoted the supervillain Bane from the comics of Batman.
Comments
comments