You make the deadline. Comrade wrote an appeal to the defendant in the case MH17 "Gloomy"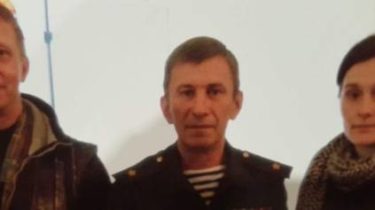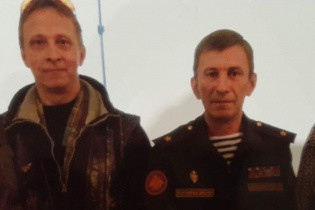 A veteran of the war in Afghanistan Sergei Tiunov recorded a video message to his former colleague and accused of accident of plane Malaysian airlines MN17 Sergey Dubinsky, known by the nickname "Gloomy".
It is reported by "Novaya Gazeta".
Tiunov recognized the voice of his former comrade of the intercepted records of the SBU of conversation of terrorists about the crash of a passenger airliner in the sky over Donbas. In his video, he said "Grim" that the Dutch investigators will make it "extreme" because his voice could be identified.
See also:
Identification of "Gloomy": Bellingcat has provided new data about the officer "DNR" and "beech" shot down MH17
"It is clear that they (the Dutch investigators – Ed.) you are the weakest link. They can't reach those people who gave the team that pushed the buttons that caught the sight of the plane. And you lit up, identified your voice, and they'll make deadline," he said.
Journalists report that had to pass the entry in Rostov-on-don, where Dubinsky got a job after returning from the occupied Donetsk in 2015. He agreed to meet, but not made contact at the appointed time.
We will remind, earlier expert and journalist group Bellingcat reported unambiguous identification of the officer "intelligence DNI" Callsign "Gloomy", which is called a key provider of transportation SAM "Buk" in the Donbass in the day of death of the Boeing flight MH17. He was a former Russian military Sergey Dubinsky.
The authors of the report stated that after reviewing new evidence and published by the SBU and the international investigation team intercepted telephone conversations, the identity of the Dubinsky-"Gloomy" it is established clearly, as well as the fact that this man was a key organizer of the transportation of anti-aircraft missile launcher "Buk" on the territory of Donbass in the day when he was hit by Boeing.
Later "the New newspaper" found former colleague Dubinsky , a veteran of the war in Afghanistan and the leader of the self-defense Zaporozhye Sergei Tiunova. He recognized the voice of "Grim" on records.
Comments
comments