Chubarov called Putin a maniacal follower of Stalin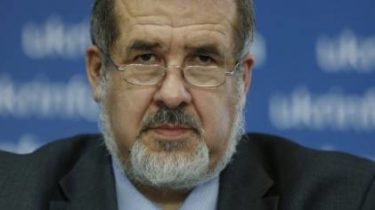 In day of memory of memory of victims of deportation of the Crimean Tatar people , President Petro Poroshenko promised to punish those responsible for the annexation of the Crimea and the return of the Peninsula under the rule of Ukraine. And the leaders of the indigenous population of Crimea said about the similarity of the crimes of the totalitarian regime the current policy of the Kremlin, says the story TSN.19:30.
The head of state during the Requiem at the National Opera called the annexation of Crimea by Russia , a new unannounced deportation and announced the creation of a group to develop amendments to the Constitution of Ukraine, which will allow to create in the Crimea a national autonomy of Crimean Tatars. In addition, Poroshenko announced his decision to assign the title of Hero of Ukraine to Resato Ametova, who was killed by the Russian military during occupation of the Peninsula.
With the Stalinist regime compared the modern policy of Russia in the Crimea and the Chairman of the Majlis Refat Chubarov. "In his maniacal quest to cleanse Crimea of its indigenous inhabitants and settle in the Peninsula by the Russians, Putin shows himself to be a true follower of Stalin who ordered krymskotatarsky people were subjected to total deportation," he said. The leader of the Crimean Tatar people Mustafa Cemil recalled that on may 18 is not only a day of mourning but a day of unity of its people. "Such crimes are never forgotten and never forgiven. After the revolution of Dignity quite rightly, by the decree of the President of Ukraine this day declared not only a day of mourning for our country, but also a day of struggle for the rights of the Crimean Tatar people," – said Dzhemilev.
Comments
comments